You are able to download reports to the Procountor accounting software directly from Holvi.
How to upload account information to Procountor:
Download the Procountor export file. You will find the file by selecting Reports & Exports -> Procountor export.
Invoicing information (laskutusaineisto): 
1.  Save the "Laskutusaineisto" -tab as a CSV-file in Excel.
2.  Select the settings icon in the right upper corner.
3.  Select "aineiston sisäänluku".

Select "laskutusaineiston sisäänluku". Select the correct CSV-file by clicking "Valitse tiedosto"

(http://support.procountor.com/fi/aineiston-sisaanluku/laskuaineiston-siirtotiedosto.html)
Sum & event information (Summa & Tapahtumataso):
1. Select "Kirjanpito ja tallennustyökalu (uusi)"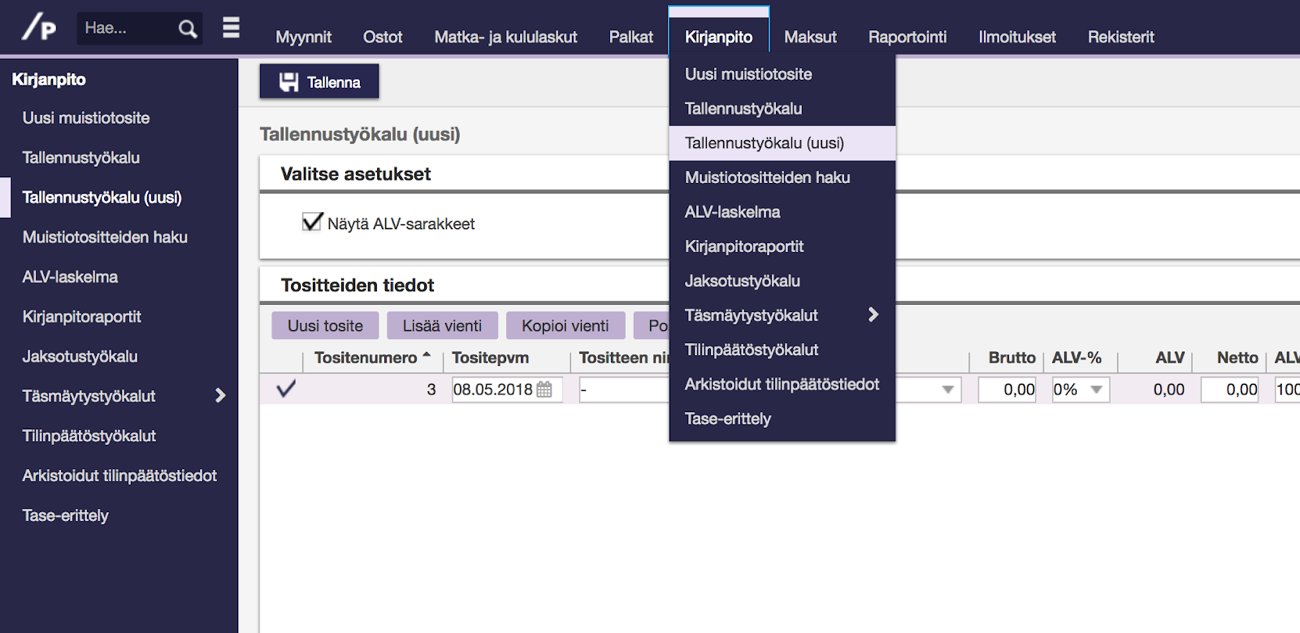 2. Click on "liitä vientejä"

3. Copy the information from the excel tab to the window.
4. Select "Tallenna".