Holvi's balance forecast shows you a clear picture of your finances in an easy-to-read graph. Log in to the Holvi app or at Holvi.com. You'll find your balance forecast on the home screen.
How to monitor cash flow with Holvi's balance forecast
Keep track of inbound and outbound payments and monitor your business' cash flow in real time – so you know exactly how business is doing now, and what's coming up in the future.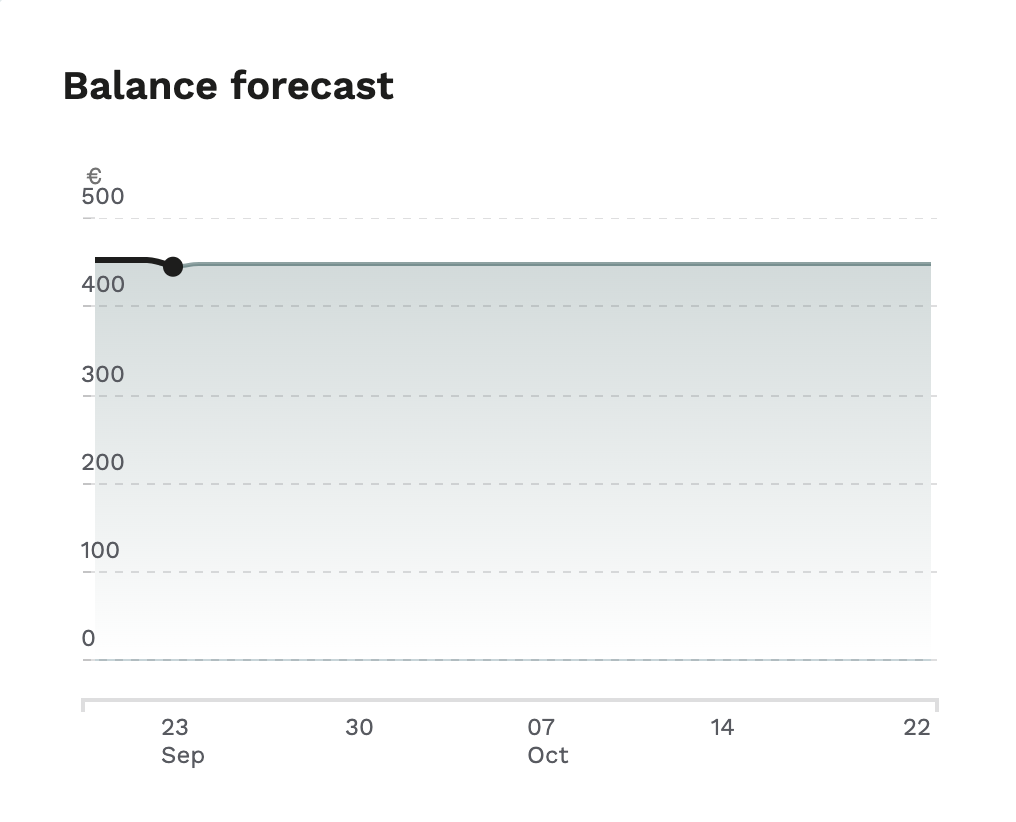 You can also jump between months. Simply choose a month and take a closer look.