To find your inventory, log in at Holvi.com and go to Inventory in the main menu.
Next, click Create item to create your first item.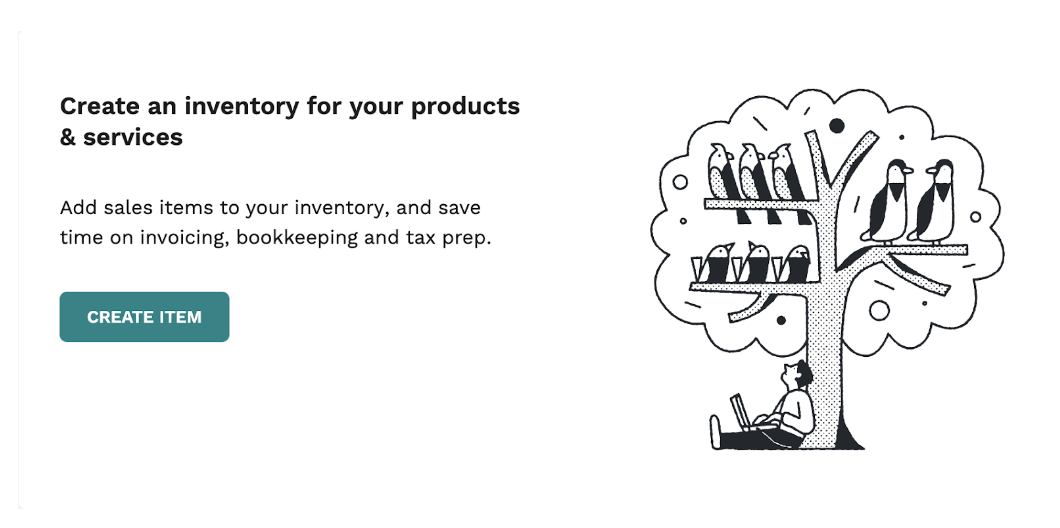 To create new items in the future, go to Inventory and click New item in the top right.
Fill in item details
You'll be prompted to add item details, such as a name and description. Then select an income category to automatically prepare an item for bookkeeping, or create a new category, if needed.
Next, add an item price. Use the quantity field if you have a limited number of products or services, such as seats in a theatre or spaces in a class. The unit field refers to how your item will be billed – for example, per hour, per item, per class, etc.
Finally, you can add an image if you plan to sell this item in your Holvi online store.
When you're done, click Save. Your new item will appear in your inventory.