Estimated time: 30 minutes to submit
We'll then review your documents and reach out as soon as possible
To verify your business, you'll need to submit the relevant information and business documents according to your business type. Our verification team will then review your information. If everything checks out, you'll receive a notification email informing you that your account is ready to use.
We act in accordance with the European Anti-Money Laundering Act to make sure all our customers are who they claim to be, and that their activity is 100% legal.
Keep an eye on your inbox!
If we need more information or documents, we'll contact you via email. Make sure to keep an eye on your inbox for updates!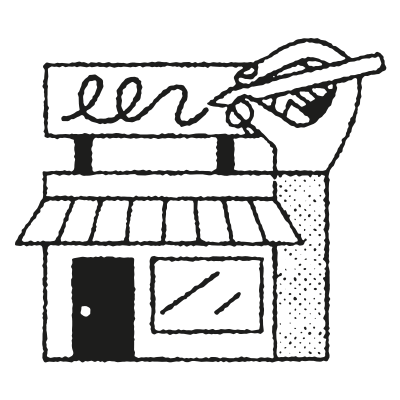 What's involved in business verification?
We'll ask you to share some details about your business – such as expected annual turnover, business activity, origin and destination of products & services. Depending on your company type, we'll also ask about your company's ownership structure and details on your company's ultimate beneficial owners.
Instructions on how to verify your business
Log in at Holvi.com
Go to Add business details
Follow the instructions to complete verification
Check your verification status
You can check your verification status by logging in at Holvi.com and going to Profile > My businesses. This shows a list of all businesses you have registered with Holvi. This is also where you'll find your verification status. Click on your business name to view your status. If we ask for more information, you can upload additional documents here.
Trouble uploading documents?
Make sure that your documents are no bigger than 5MB. If you're uploading via your browser, try using Google Chrome – we optimise Holvi for this browser.
If you're still having trouble, please contact our customer support at support@holvi.com with a screenshot of your issue.
Frequently asked questions
1. Which documents do I need to verify my business?
You can find all required documents for verifying your business here.
2. How long does it take to verify my business?
It should take approximately 30 minutes to upload your documents and submit the required details to verify your business. Our team will then review your information and reach out via email to inform you that your account is ready to use. In most cases this takes between 3-6 business days – however, if it's especially busy at our end it could take up to 10 days.
If we're unable to verify your business based on the details you provide, we'll contact you via email to ask for more information about your business. Please check your inbox!
Please note that we operate on weekdays (excluding weekends and national holidays).
A note on founder accounts
We'll contact you once the verification has been completed successfully and your IBAN for transferring the share capital has been created. Find more info here.
3. I haven't received my VAT ID yet
No problem! You can add your VAT ID / VAT number any time in your Holvi account. To add your VAT ID, log in at Holvi.com and go to Profile (in the top right) > My businesses, then click the Edit button next to VAT liability. You can save your VAT ID here. If you have any issues adding your VAT ID, please contact our support.
4. A company acts as ultimate beneficial owner to my business
At the moment, we don't support ownership structures that involve one or more legal entities with more than 25% shares / investments. If this is the case, we unfortunately won't be able to offer you an account.
5. One of our shareholders lives abroad
It's possible to open an account if you (as the account creator) live in the country where your business is registered.
If ultimate beneficial owners (people who own more than 25% of shares) live outside of the EEA or the UK, we unfortunately won't be able to offer an account. 
6. Can I open an account with my holding company?
Unfortunately, we can't open accounts for holding companies.
7. We are a GbR, can we open an account?
Unfortunately, we can't open accounts for GbRs. 
8. My documents are too large to upload
Try resizing your documents and uploading them again. The max file size is 5MB, which is sufficient for compressed PDFs. For data security and safety reasons, we can't process documents sent to us via email.